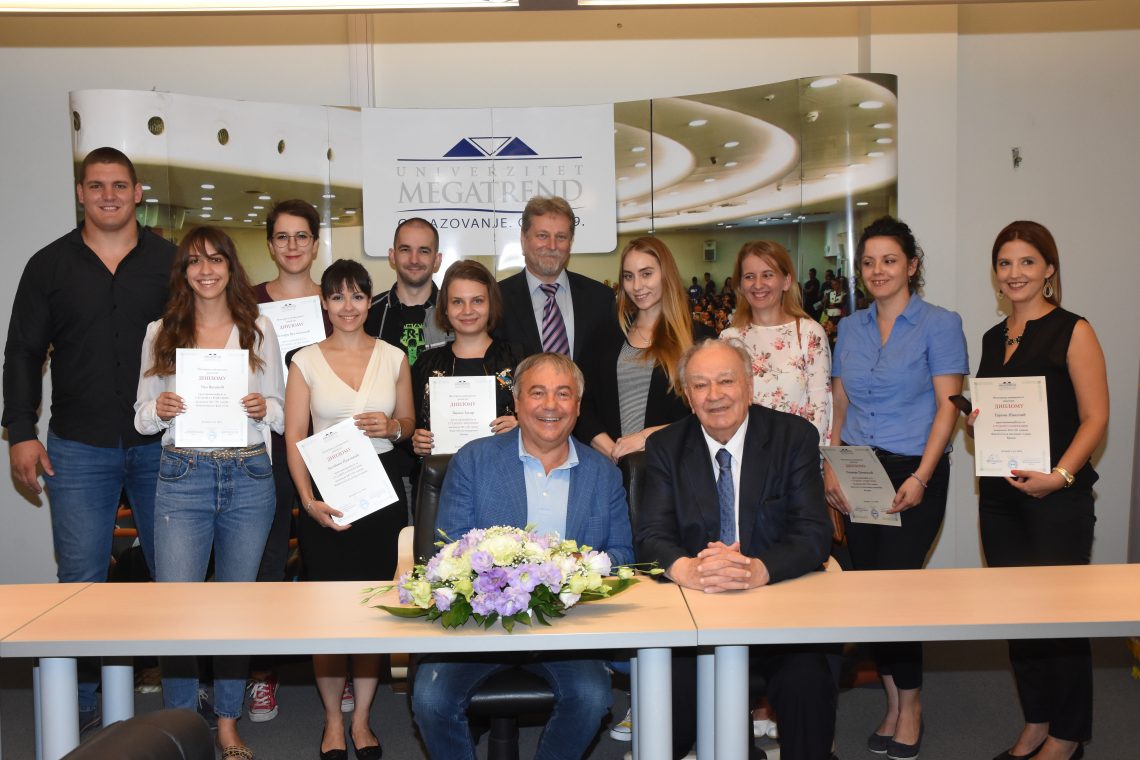 At the ceremony held at Megatrend University, the best students from 12 faculties of this higher education institution were awarded diplomas. These are students who have achieved an optimal GPA and were excellent in extracurricular activities:
Jelena Mirković (Faculty of Law), Biljana Jenča (Faculty of Business Studies), Zvezdana Pavlović (Faculty of Culture and Media), Igor Šinko (Faculty of Computer Science), Una Vasović (Faculty of Geoeconomics), Tamara Vukmanović (Faculty of Arts and Design ), Tijana Hazer (Faculty of Management in Zaječar), Tijana Nikolić (Faculty of Business Studies in Vršac), Olivera Pantelić (Faculty of Business Economics in Valjevo), Josipa Vojnić Purčar (Faculty of Biofarming in Bačka Topola), Anđela Đurić (Faculty of Business Studies in Požarevac ).
The award was also received by Žarko Ćulum, a law student at the Faculty of Law, who won a gold medal at the recently held Mediterranean Games in Tarragona (Spain).
Welcoming the awarded students, the rector of Megatrend University, prof. Mića Jovanović, Ph.D. noted that their young biographies testify to a creative atmosphere at this University and the quality of teaching, which consists of a good combination of theoretical insights and practical exercises. He recalled that all Megatrend programs were accredited by the competent authorities and that recently this university has received an additional license for the work of 12 faculties of this academic community at all levels of study.
Academician Ljubiša Rakić, president of the University Council, said that the results in the developmental career of these young people reduce the number of stereotypes about the Megatrend University, as they contribute to the efforts of the entire society to get out of the difficulties of relying on knowledge and permanent learning.
"These young people have a secure future, and with them, Serbia has a future as well," said academician Rakić.
In the picture: the best students of Megatrend University, with the rector Jovanović and academician Rakić.