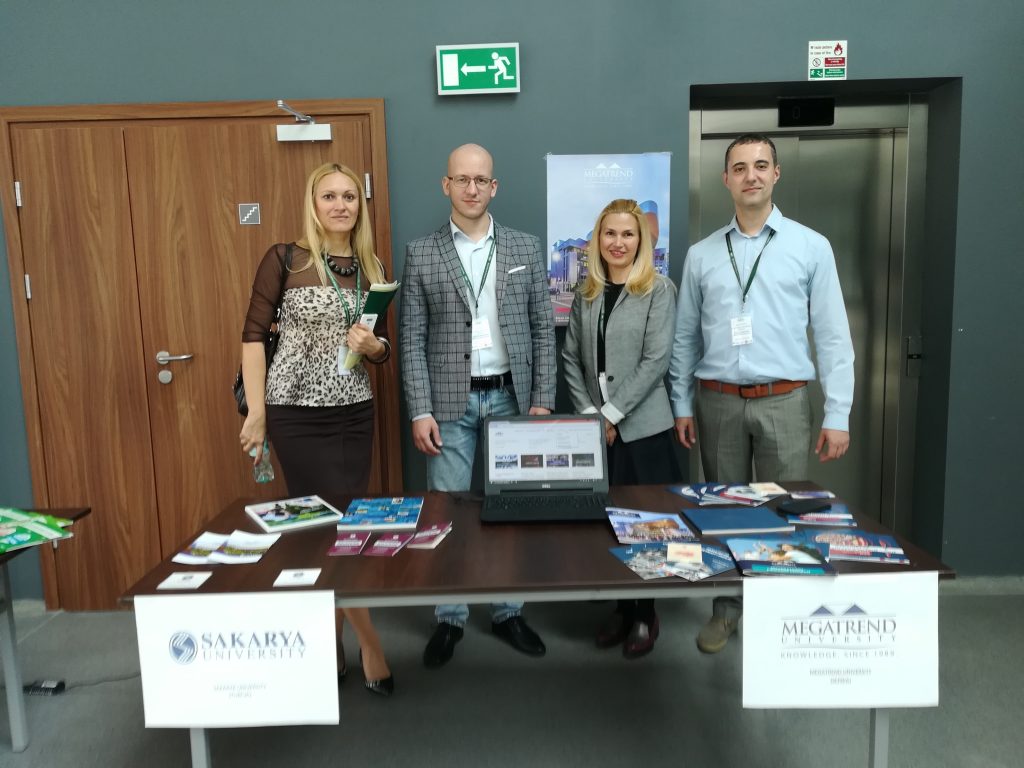 Professors from Megatrend University, Dragan Calović (Faculty of Arts and Design), Tatjana Cvetkovski, Ranka Mitrovic, Aleksandra Tosović Stevanovic (Faculty of Business Studies), Goran Lalic (Faculty of Geoeconomics), visited  Powislanski College in Kwidzyn (Poland), under the framework of Erasmus+ mobility programme for teaching staff.
During the visit, our professors met representatives of the College and discussed improvement of further cooperation and possibilities for expansion of students and professors' exchange between these two institutions. Our professors represented Megatrend University at the International Higher Education Fair Future is Yours, on May 25, 2018, which was an opportunity to introduce students from Poland with possibilities of continuing their education at our University.
During their visit to Poland, our professors held lectures at Powislanski College, and presented their research at the VI International Conference The Face of Prosperity, May 26 2018.
We expect the delegation of Powislanski College to come to visit Megatrend University in July, which will be an additional opportunity for improvement of our cooperation.