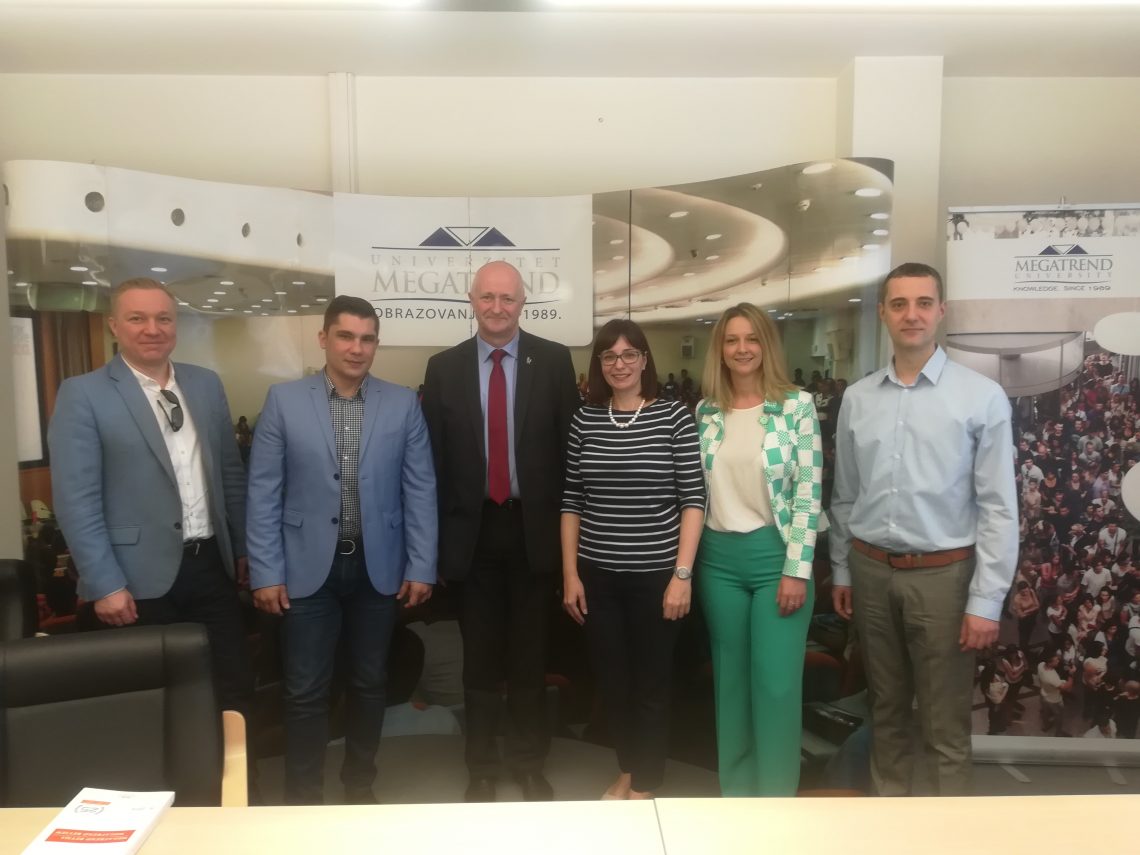 Within the mobility program Erasmus + professors from Stanisłav Staszic University of Applied Sciences University in PiŁa, Poland, have visited our university. Our guests were Professor Jan Polcyn , Vice-Rector for scientific cooperation, development, and international cooperation, professors of the Economics Institute, Sebastian Stepien and Pawel Blaszczyk, as well as Magda Drzastwa, the coordinator of the International Cooperation Department.
The main goal of the visit was to improve the cooperation of the two universities, with special emphasis on the exchange of experiences in the implementation of the strategies of internationalization of these two universities.
Considering that Serbia should become a full member of the Erasmus mobility program in the coming months, this visit was of a great importance since it enabled the exchange of experience and agreeing on future forms of cooperation.