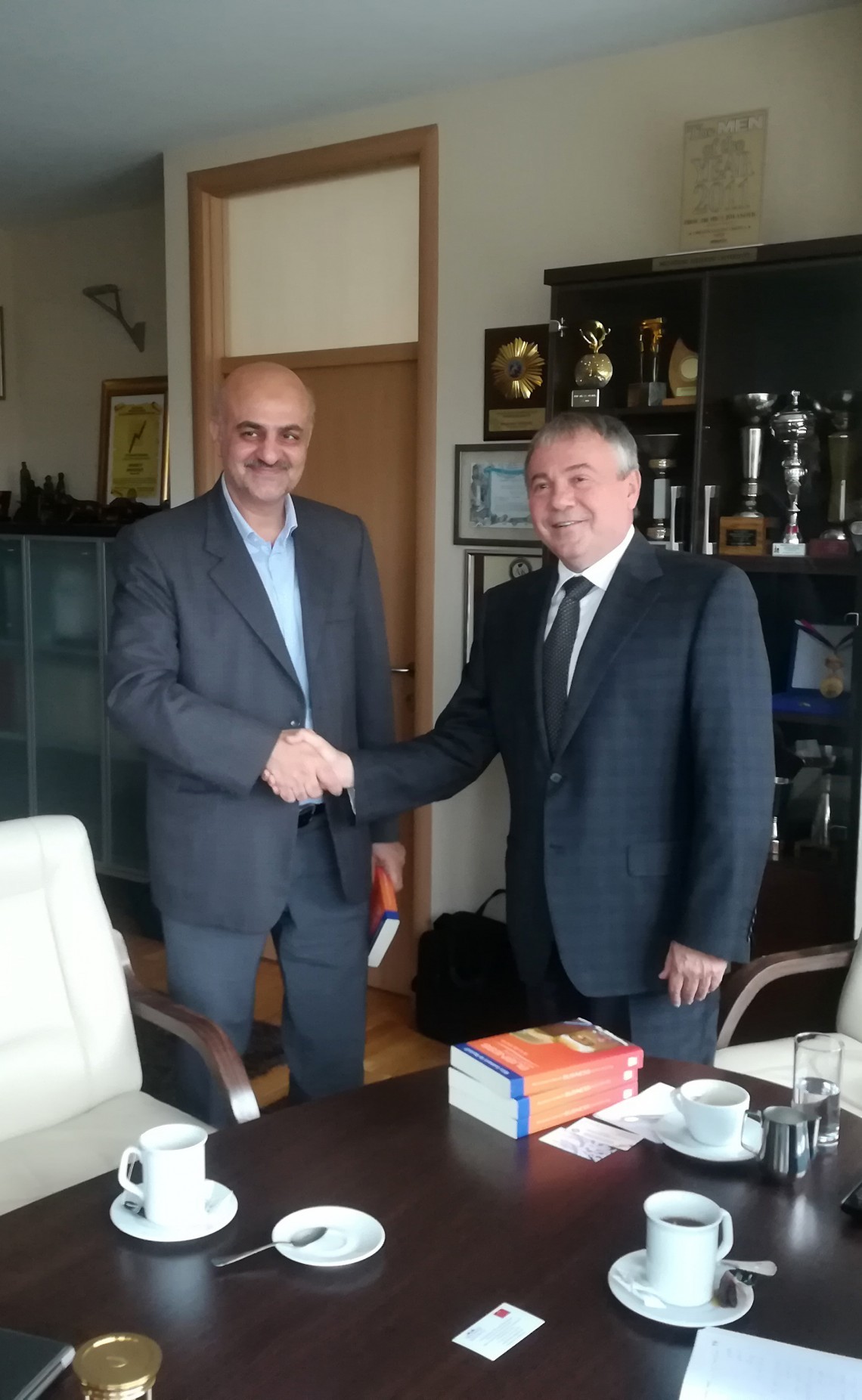 Rector of Megatrend University professor Mića Jovanović hosted the delegation of the Iranian Cultural Center led by Director Mohsen Soleimani on Thursday, November 16th 2017.
For decades, Megatrend University has been cultivating the spirit of multiculturalism and bringing foreign students closer to our students. Therefore, the Iranian Center was established in 2016, aiming to introduce our students as well as all interested citizens to Persian language, as well as Iranian culture and civilization.
Professor Jovanović and Director Soleimani agreed that our cooperation is going to continue in the field of education, scientific research and culture as well.
At the end of the meeting, Rector of Megatrend University presented his book Business as Art of Living to our guests as gift.